Horizontal multistage centrifugal pumps, with carbon steel impeller and guide vane, cast iron suction/discharge cover. Suitable for urban, industrial or even rural use, such as pressure or fire fighting systems, water treatment units, irrigation, in air conditioning-heating and cooling facilities, car washes, etc.
General characteristics
Maximum operating pressure 6-13 bar (OP65: 16 bar).
Maximum water temperature +90ºC.
Asynchronous bipolar motor, insulation class F, protection IP44/IP55.
Construction materials
EN-GJL-250 cast iron pump inlet and outlet (OPX 50-65 -AISI 316)
Cast carbon steel pump body (OPX 50-65 -AISI 316)
Cast carbon steel pump impeller (OPX 50-65 -AISI 316)
AISI 431 stainless steel pump shaft (OPX 50-65 -Duplex)
Alumina oxide / graphite / EPDM mechanical seal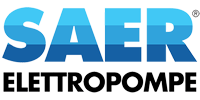 | | | | | |
| --- | --- | --- | --- | --- |
| CODE | TYPE PUMP | PUMP VOLTAGE (Volt) | MOTOR POWER (kW) | NOISE |
| 710377800-0 | OP50/3T | 3 x 400 | 3 | 2″ |
| 710377850-0 | OP50/4T | 3 x 400 | 4 | 2″ |
| 710377900-0 | OP50/5T | 3 x 400 | 5,5 | 2″ |
| 710377950-0 | OP50/6T | 3 x 400 | 7,5 | 2″ |
| 710378000-0 | OP50/7T | 3 x 400 | 7,5 | 2″ |
| 710379305-0 | OP65/2T | 3 x 400 | 4 | 2-1/2″ |
| 710379350-0 | OP65/3T | 3 x 400 | 5,5 | 2-1/2″ |
| 710379400-0 | OP65/4T | 3 x 400 | 7,5 | 2-1/2″ |
| 710379450-0 | OP65/5T | 3 x 400 | 9,2 | 2-1/2″ |
| 710379500-0 | OP65/6T | 3 x 400 | 11 | 2-1/2″ |
PROVISION in m3/h
0,0
6,0
8,0
10,0
12,0
16,0
20,0
24,0
CODE NUMBER

MANOMETRIC in M.Y.S.

(m)

710377800-0
55,0
52,0
51,0
50,0
48,0
42,5
34,0
22,0
710377850-0
73,0
69,0
68,0
67,0
64,5
57,0
46,0
30,0
710377900-0
92,0
87,0
86,0
84,0
81,0
71,5
57,0
38,0
710377950-0
110,0
104,0
103,0
100,0
97,0
85,5
69,0
45,5
710378000-0
129,0
121,0
120,0
117,0
113,0
100,0
80,0
52,0

PROVISION in m3/h
0,0
10,0
15,0
20,0
25,0
30,0
35,0
40,0
CODE NUMBER

MANOMETRIC in M.Y.S.

(m)

710379305-0
52,0
48,0
45,0
42,0
37,0
31,0
24,0
17,0
710379350-0
78,0
72,0
67,0
62,0
55,0
47,0
36,0
26,0
710379400-0
104,0
96,0
90,0
83,0
74,0
62,0
48,0
34,0
710379450-0
135,0
123,0
115,0
108,0
95,0
80,0
60,0
43,0
710379500-0
162,0
147,0
138,0
129,0
114,0
96,0
72,0
51,0

Manufacturer:

SAER