Horizontal centrifugal electric pumps NM – NMD. Hydraulic part NM in cast iron, B-NM in brass, with high energy efficiency motors. Suitable for water supply, irrigation, heating, air conditioning, and industrial applications.
General characteristics
Maximum operating pressure 10 bar.
Maximum water temperature +90oC.
Maximum suction depth 7 m.
Asynchronous bipolar motor, insulation class F, protection IP54.
Single-phase pumps have a built-in start capacitor.
Construction materials
Pump housing NM / NMD in cast iron GJL 200, B-NM / B-NMD in phosphor brass G-Cu Sn.
P-Cu Zn Pb 2 Brass Pump Impeller.
Pump shaft NM / NMD in stainless steel AISI 430 / B-NM AISI 316.
Mechanical seal made of / carbon / ceramic / NBR.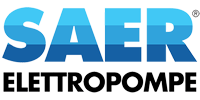 | | | | | |
| --- | --- | --- | --- | --- |
| CODE | TYPE PUMP | PUMP VOLTAGE (Volt) | MOTOR POWER (kW) | NOISE |
| 601100100-0 | NMM 1/AE | 1 x 230 | 0,37 | 1 x 1 |
| 600100100-0 | NM 1/AE | 3 x 400 | 0,37 | 1 x 1 |
| 601200200-0 | NMM 2/B/A | 1 x 230 | 0,55 | 1 x 1 |
| 600200200-0 | NM 2/B/A | 3 x 400 | 0,55 | 1 x 1 |
| 601200300-0 | NMM 2/S/A | 1 x 230 | 0,55 | 1 x 1 |
| 600200300-0 | NM 2/S/A | 3 x 400 | 0,55 | 1 x 1 |
| 601200400-0 | NMM 2/A/A | 1 x 230 | 0,75 | 1 x 1 |
| 600200410-0 | NM 2/A/B | 3 x 400 | 0,75 | 1 x 1 |
| 601000510-0 | NMM 3/C/E | 1 x 230 | 1,10 | 1 x 1 |
| 600000520-0 | NM 3/C/A | 3 x 400 | 1,10 | 1 x 1 |
| 601000610-0 | NMM 3/BE | 1 x 230 | 1,50 | 1 x 1 |
| 600000620-0 | NM 3/B/A | 3 x 400 | 1,50 | 1 x 1 |
| 601000810-0 | NMM 3/A/Α | 1 x 230 | 1,80 | 1 x 1 |
| 600000830-0 | NM 3/A/B | 3 x 400 | 2,20 | 1 x 1 |
| 603100120-0 | NMDM 20/110B/A | 1 x 230 | 0,45 | 1 1/4 x 1 |
| 602100120-0 | NMD 20/110B/A | 3 x 400 | 0,45 | 1 1/4 x 1 |
| 603100220-0 | NMDM 20/110Z/A | 1 x 230 | 0,55 | 1 1/4 x 1 |
| 602100220-0 | NMD 20/110Z/A | 3 x 400 | 0,55 | 1 1/4 x 1 |
| 603100320-0 | NMDM 20/110A/A | 1 x 230 | 0,75 | 1 1/4 x 1 |
| 602100330-0 | NMD 20/110A/B | 3 x 400 | 0,75 | 1 1/4 x 1 |
| 603000420-0 | NMDM 20/140BE | 1 x 230 | 1,10 | 1 1/4 x 1 |
| 602000440-0 | NMD 20/140B/A | 3 x 400 | 1,10 | 1 1/4 x 1 |
| 603000520-0 | NMDM 20/140AE | 1 x 230 | 1,50 | 1 1/4 x 1 |
| 602000540-0 | NMD 20/140A/A | 3 x 400 | 1,50 | 1 1/4 x 1 |
| 601002810-0 | NMM 20/160BE | 1 x 230 | 0,75 | 1 1/4 x 3/4 |
| 600002810-0 | NM 20/160BE | 3 x 400 | 0,75 | 1 1/4 x 3/4 |
| 601002910-0 | NMM 20/160AE | 1 x 230 | 1,10 | 1 1/4 x 3/4 |
| 600002920-0 | NM 20/160A/A | 3 x 400 | 1,10 | 1 1/4 x 3/4 |
| 601103000-0 | NMM 25/12B/A | 1 x 230 | 0,55 | 1 1/2 x 1 |
| 600103000-0 | NM 25/12B/A | 3 x 400 | 0,55 | 1 1/2 x 1 |
| 601103100-0 | NMM 25/12A/A | 1 x 230 | 0,75 | 1 1/2 x 1 |
| 600103110-0 | NM 25/12A/B | 3 x 400 | 0,75 | 1 1/2 x 1 |
| 601003210-0 | NMM 25/160BE | 1 x 230 | 1,10 | 1 1/2 x 1 |
| 600003220-0 | NM 25/160B/A | 3 x 400 | 1,10 | 1 1/2 x 1 |
| 601003310-0 | NMM 25/160AE | 1 x 230 | 1,50 | 1 1/2 x 1 |
| 600003320-0 | NM 25/160A/A | 3 x 400 | 1,50 | 1 1/2 x 1 |
| 600003514-0 | NM 25/20B/C | 3 x 400 | 2,20 | 1 1/2 x 1 |
| 600003703-0 | NM 25/20A/B | 3 x 400 | 3,00 | 1 1/2 x 1 |
| 600003814-0 | NM 25/20S/C | 3 x 400 | 4,00 | 1 1/2 x 1 |
| 602000730-0 | NMD 25/190C/B | 3 x 400 | 2,20 | 1 1/2 x 1 |
| 602000920-0 | NMD 25/190B/A | 3 x 400 | 3,00 | 1 1/2 x 1 |
| 602001230-0 | NMD 25/190A/B | 3 x 400 | 4,00 | 1 1/2 x 1 |
| 601001010-0 | NMM 10/FE | 1 x 230 | 0,55 | 2 x 1 1/4 |
| 600001010-0 | NM 10/FE | 3 x 400 | 0,55 | 2 x 1 1/4 |
| 601001110-0 | NMM 10/DE | 1 x 230 | 0,75 | 2 x 1 1/4 |
| 600001110-0 | NM 10/DE | 3 x 400 | 0,75 | 2 x 1 1/4 |
| 601001210-0 | NMM 10/AE | 1 x 230 | 1,10 | 2 x 1 1/4 |
| 600001220-0 | NM 10/A/A | 3 x 400 | 1,10 | 2 x 1 1/4 |
| 601001310-0 | NMM 10/SE | 1 x 230 | 1,50 | 2 x 1 1/4 |
| 600001320-0 | NM 10/S/A | 3 x 400 | 1,50 | 2 x 1 1/4 |
| 601001510-0 | NMM 11/BE | 1 x 230 | 1,50 | 2 x 1 1/4 |
| 600001520-0 | NM 11/B/A | 3 x 400 | 1,50 | 2 x 1 1/4 |
| 601001700-0 | NMM 11/A | 1 x 230 | 1,80 | 2 x 1 1/4 |
| 600001730-0 | NM 11/A/B | 3 x 400 | 2,20 | 2 x 1 1/4 |
| 600001930-0 | NM 12/D/B | 3 x 400 | 2,20 | 2 x 1 1/4 |
| 600002120-0 | NM 12/C/A | 3 x 400 | 3,00 | 2 x 1 1/4 |
| 600002430-0 | NM 12/A/B | 3 x 400 | 4,00 | 2 x 1 1/4 |
| 602001430-0 | NMD 32/210D/B | 3 x 400 | 4,0 | 2 x 1 1/4 |
| 602001620-0 | NMD 32/210C/A | 3 x 400 | 5,5 | 2 x 1 1/4 |
| 602001820-0 | NMD 32/210B/A | 3 x 400 | 7,5 | 2 x 1 1/4 |
| 602002030-0 | NMD 32/210A/B | 3 x 400 | 9,2 | 2 x 1 1/4 |
| 602002230-0 | NMD 40/180D/B | 3 x 400 | 4,0 | 2 x 1 1/2 |
| 602002420-0 | NMD 40/180C/A | 3 x 400 | 5,5 | 2 x 1 1/2 |
| 602002620-0 | NMD 40/180B/A | 3 x 400 | 7,5 | 2 x 1 1/2 |
| 602002830-0 | NMD 40/180A/B | 3 x 400 | 9,2 | 2 x 1 1/2 |
| 601002501-0 | NMM 17/HE | 1 x 230 | 1,1 | 2 1/2 x 2 1/2 |
| 600002502-0 | NM 17/H/A | 3 x 400 | 1,1 | 2 1/2 x 2 1/2 |
| 601002511-0 | NMM 17/GE | 1 x 230 | 1,5 | 2 1/2 x 2 1/2 |
| 600002512-0 | NM 17/G/A | 3 x 400 | 1,5 | 2 1/2 x 2 1/2 |
| 600002533-0 | NM 17/F/B | 3 x 400 | 2,2 | 2 1/2 x 2 1/2 |
| 600002552-0 | NM 17/D/A | 3 x 400 | 3,0 | 2 1/2 x 2 1/2 |
DELIVERY in m3/h
1,2
1,89
3
4,2
4,8
6
6,6
7,5
8,4
CODE NUMBER


MANOMETRIC in M.Y.S.

(m)

   
601100100-0
21,6
20,9
19,4
16,3
–
–
–
–
–
600100100-0
601200200-0
26,5
25,5
24,0
22,0
20,0
–
–
–
–
600200200-0
601200300-0
30,5
29,0
25,5
20,0
16,0
–
–
–
–
600200300-0
601200400-0
33,0
32,0
30,5
28,5
27,0
24,0
–
–
–
600200410-0
601000510-0
37,5
37,0
36,0
34,0
32,0
28,5
–
–
–
600000520-0
601000610-0
42,0
41,5
40,5
39,0
37,0
32,0
–
–
–
600000620-0
601000810-0
47,5
47,0
46,0
44,5
43,5
40,5
38,0
33,5
26,5
600000830-0
56,0
55,5
54,5
52,5
51,5
48,0
46,0
42,0
36,0
DELIVERY in m3/h
1
1,89
2,4
3,6
4,2
4,8
5,4
6,0
6,6
CODE NUMBER


MANOMETRIC in M.Y.S.

(m)



603100120-0
33,0
29,0
26,5
18,0
–
–
–
–
–
602100120-0
603100220-0
37,0
33,0
30,5
23,0
18,0
–
–
–
–
602100220-0
603100320-0
43,0
39,0
36,5
29,0
25,0
–
–
–
–
602100330-0
603000420-0
52,0
50,0
48,5
45,0
–
–
–
–
–
602000440-0
53,0
51,0
50,0
46,0
43,5
40,0
603000520-0
57,5
55,5
54,0
49,0
46,0
43,0
40,0
36,0
–
602000540-0
67,0
64,5
63,0
59,0
57,0
53,5
50,0
46,0
–
601002810-0
–
30,5
30,0
28,5
27,5
26,5
25,5
24,0
22,0
600002810-0
601002910-0
–
36,0
35,5
34,5
33,5
32,0
30,5
29,0
27,0
600002920-0
DELIVERY in m3/h         
2,4
3
6
9,6
12
13,2
15
16,8
18
CODE NUMBER


MANOMETRIC in M.Y.S.

(m)

   
601103000-0
20,0
19,9
18,5
15,0
11,0
–
–
–
–
600103000-0
601103100-0
23,5
23,4
22,1
18,7
15,2
–
–
–
–
600103110-0
601003210-0
–
31,0
28,5
23,0
–
–
–
–
–
600003220-0
601003310-0
–
36,5
34,5
31,0
26,0
–
–
–
–
600003320-0
600003514-0
–
42,6
41,1
38,6
36,3
34,7
–
–
–
600003703-0
–
50,3
49,3
47,3
45,5
44,3
42,1
38,9
–
600003814-0
–
57,8
57,2
55,8
54,3
53,3
51,2
48,2
45,6
602000730-0
62,0
60,5
51,0
–
–
–
–
–
–
602000920-0
76,0
75,0
66,0
46,0
–
–
–
–
–
602001230-0
98,0
97,0
90,0
70,0
–
–
–
–
–
DELIVERY in m3/h
6,6
8,4
9,6
10,8
12
15
16,8
21
24
CODE NUMBER


MANOMETRIC in M.Y.S.

(m)

   
601001010-0
12,5
12,0
11,5
11,0
10,0
7,5
–
–
–
600001010-0
601001110-0
18,0
17,5
17,0
16,5
16,0
14,0
–
–
–
600001110-0
601001210-0
23,0
22,5
22,0
21,5
21,0
19,0
–
–
–
600001220-0
601001310-0
23,5
23,0
22,5
22,0
21,5
20,5
19,0
16,5
13,0
600001320-0
601001510-0
26,5
25,0
24,0
23,0
22,5
19,5
17,5
–
–
600001520-0
29,5
29,0
28,5
27,5
27,0
25,0
22,5*
601001700-0
30,2
29,8
29,4
28,8
28,1
26,0
24,5
–
–
600001730-0
35,5
35,0
34,5
34,0
33,5
32,0
30,0
600001930-0
38,0
37,0
36,0
35,0
33,5
–
–
–
–
600002120-0
45,0
44,0
43,5
42,5
41,0
38,0
36,0
–
–
600002430-0
57,5
56,0
55,5
55,0
54,5
51,5
49,0
–
–
DELIVERY in m3/h
5,4
6,6
7,5
9,6
10,8
13,2
15
18,9
24
CODE NUMBER


MANOMETRIC in M.Y.S.

(m)

   
602001430-0
71,0
67,5
65,0
58,0
53,0
37,0*
–
–
–
602001620-0
84,0
82,0
81,0
76,0
73,0
64,0*
54,0*
–
–
602001820-0
104,0
102,0
100,0
95,0
92,0
84,0*
76,0*
–
–
602002030-0
114,0
112,0
110,0
105,0
103,0
96,0*
90,0*
–
–
602002230-0
–
–
60,0
57,0
56,0
51,5
48,0
39,0
25,0*
602002420-0
–
–
69,0
67,0
66,0
63,0
60,0
53,0
40,0*
602002620-0
–
–
87,0
85,0
84,0
81,0
78,0
71,0
59,0*
602002830-0
–
–
94,0
92,0
91,0
88,0
85,0
78,0
67,0*
DELIVERY in m3/h
21
24
27
33
37,8
48,0
54
60,0
66
CODE NUMBER


MANOMETRIC in M.Y.S.

(m)

   
601002501-0
9,5
9,2
9,0
8,2
7,5
5,5
3,5*
–
–
600002502-0
601002511-0
12,0
11,7
11,5
11,0
10,3
8,5
7,0*
4,0*
–
600002512-0
600002533-0
–
16,0
16,0
15,0
14,5
13,0
11,5*
10,0*
8,0*
600002552-0
–
–
18,0
17,5
17,0
15,5
14,0*
13,0*
11,5*

* Maximum suction capacity 1-2m

Manufacturer:

SAER